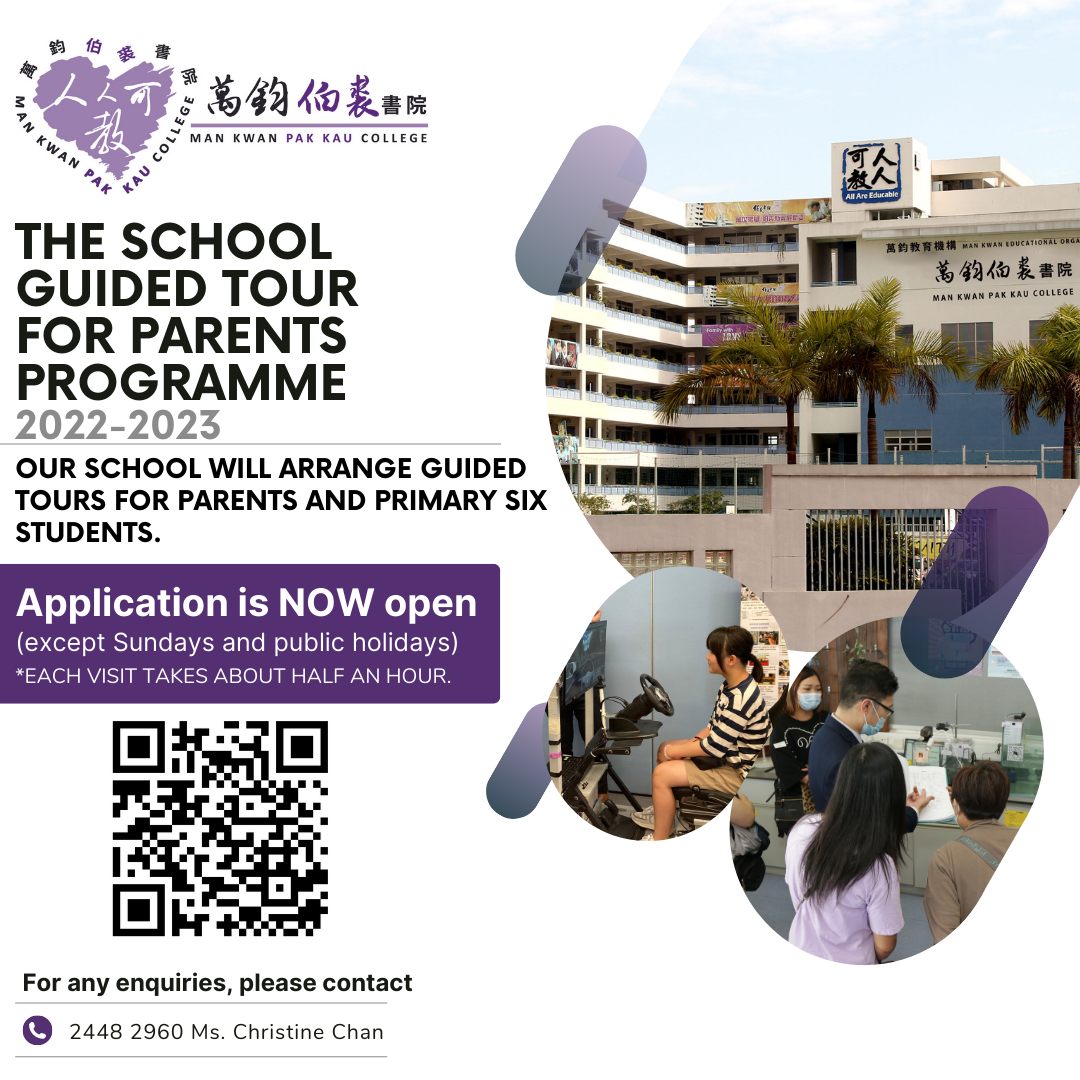 The application for "the discretionary places (DP) " in the academic year 2023-2024 will begin in the coming January. Our school will arrange guided tours for parents and primary six students(except Sundays and public holidays). Parents are welcome to participate. Visiting hours are from 2:00 pm to 4:00 pm from Mondays to Fridays, and from 10:00 am to 12:30 pm on Saturdays. Each visit takes about half an hour.

The programme accepts applications now.
*For any enquiries, please contact Ms. Christine Chan at 24482960. Online Registration: [Click Here]
*Parents or students must wear masks and use the Vaccine Pass along this activity. If the epidemic situation intensifies by then, our school will contact the parents as soon as possible to notify the cancellation or rescheduling arrangements.