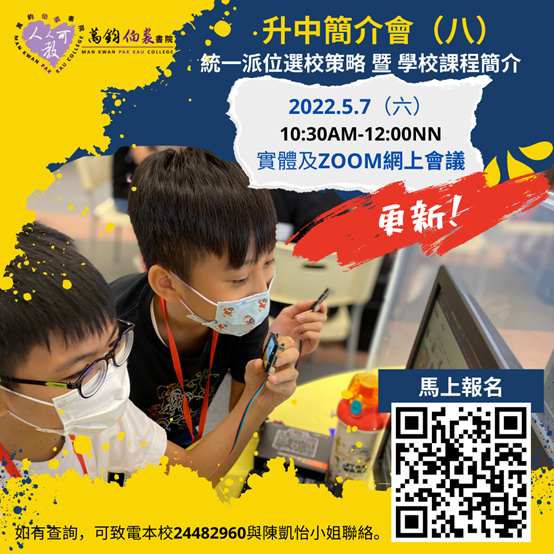 To tie in with the Central Allocation Stage Choice-making period from early to late May, the 8th briefing session originally scheduled for 2 April 2022 will be postponed to 7 May 2022. Parents and students who are interested in attending the S1 Admission Information Day on 2nd April 2022 to learn more about the information of our school may click here or scan the QR code to register.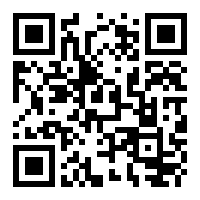 The details of the information day are as follows:
The 8th Information Day for S1 Admission: Strategies on Choosing a Secondary School on Central Allocation Stage cum Introduction of School Curriculum
Activity: To introduce the strategies for choosing a secondary school, and to provide an overview of our educational philosophy, curriculums and school facilities. 
Date: 7/5/2022 (Saturday)
Time: 10:30am-12:00nn
Mode: Face to Face and Zoom Online Meeting 
If you have any queries, please feel free to contact Ms. Chan Hoi Yee at 2448 2960.